There might be affiliate links on this page, which means we get a small commission of anything you buy. As an Amazon Associate we earn from qualifying purchases. Please do your own research before making any online purchase.
Empathy can be a difficult virtue for some people to demonstrate. While it is easy to listen and understand someone through the context of your own perspective (commonly known as sympathizing), it is much harder to feel someone else's pain as if it is your own (empathizing).
If you are a person who knows how to empathize, you are lucky to have been able to develop that skill. If you find it hard to empathize and show compassion, you might want to take this chance to improve yourself.
In this post, we share with you 11 good movies about empathy and showing compassion that you can use to develop your values. These movies can help you understand what it is like to truly feel for someone.
Let's start!
Inside Out is one of Pixar's most loved children's films, despite being relatively new. It tells the story of a young girl, Riley, as she goes through a transitional phase in her teenage years. It shows the struggles that each of us experiences when we try to adapt to new surroundings.
In the movie, Riley's emotions are personified through a series of characters: Joy, Sadness, Fear, Anger, and Disgust. As the movie suggests, these feelings are all in your head and they work together, most of the time, to help you make the right decisions in life.
Critics say that this movie emphasizes two important lessons. First, as humans, we must learn to embrace and understand ourselves. Only then will we be able to proceed with the second lesson, which is to be able to understand and feel empathy towards others.
We highly recommend Inside Out to parents and older siblings who want to teach the young ones at home the value of understanding emotions. We must help children realize that uncomfortable feelings are not to be avoided. Rather, they are to be faced head-on and with full confidence.
E.T. is an all-time classic that tells the story of a unique friendship between an alien (E.T.) and a boy (Elliott). They meet on Earth, where E.T. gets stranded and lost. Elliott finds him and helps him find a way to go back home. But other people are afraid of E.T., and the government attempts to catch him and experiment on him.
The film's message revolves around empathy and compassion. It teaches us how to understand others who are different from us and shows us how important it is to stand up for others who are misunderstood. It is not just about friendship, but also about the lessons we need to learn as we grow.
E.T. is a must-watch for parents who want their children to learn the value of caring and standing up for others. It is also great for anyone who wishes to relive their childhood memories or remember how to be empathetic and compassionate.
Listed as one of the 10 best films of the year by Time Magazine in 2019, A Beautiful Day in the Neighborhood is the real-life story of television icon Fred Rogers and his encounter with an Esquire reporter who has been assigned to interview him and write an article about him. The reporter in the story is named Lloyd Vogel, but the actual reporter the character was based on was named Tom Junod.
This film is about learning how to forgive and be compassionate. Vogel meets Rogers while on the verge of falling apart because of his anger toward his father. He resents his father for cheating on his mother and abandoning them while his mom was battling cancer. His entire view about the situation and life in general gradually changes upon meeting Rogers.
The movie portrays how a good man can affect someone else's life. It is about meeting the right people even at your worst times and accepting them so as to change yourself for the better. Empathy and compassion are two great values we need to learn so that we can live a life full of happiness and satisfaction.
This Disney classic is a must-watch when it comes to movies about kindness, compassion, and empathy. Most of us know the story of how Belle falls in love with the beast, despite his monstrous looks. This movie teaches us that we can only truly understand someone when we see who they are on the inside. We need to look into their heart, beyond what our eyes can see.
We recommend Beauty and the Beast to anyone who wishes to re-learn and re-discover the art of empathy and compassion. Although originally released as a cartoon, this story is for everyone, regardless of age, gender, or culture.
When it comes to empathy between parents and their children, this movie is a great choice. Freaky Friday is a 2003 film starring Lindsay Lohan and Jamie Lee Curtis. In this movie, a mother and daughter with a complicated relationship switch bodies after encountering a magical fortune cookie.
While in each other's bodies, they both learn a lot about each other. Anna, the daughter, starts to realize and understand why her mother does the things she does, while Tess, the mother, starts to understand why her daughter behaves the way she does.
When their bodies switch back, they find that they are more supportive and appreciative of each other. Anna starts to show more affection for her mom, while Tess begins to understand her children in a new light. Together, they are able to solve their issues and turn their family into a happy and blissful one.
Freaky Friday is an all-time favorite family movie that is perfect for kids, teens, adults, and even the elderly. You might want to include it on your list of movies to watch for a fun Friday family night.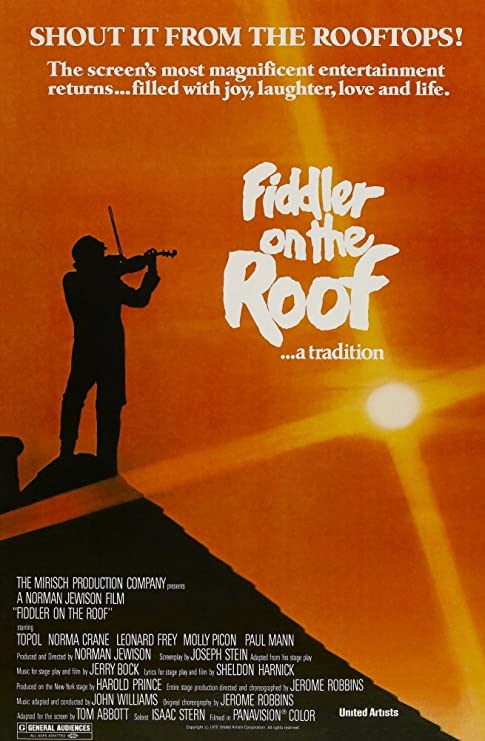 Fiddler on the Roof is a great movie to watch if you want your kids to learn about empathy and compassion from a cultural and racial perspective. The main story revolves around a Jewish family in Ukraine who suffers religious persecution while trying to fight for their faiths and beliefs.
The father, Tevye, is also in the midst of a familial battle with his daughters over marriage. They all want to marry for love, but their father keeps demanding they marry for tradition. Ultimately, love wins and they all marry for love. Even if Tevye opposes their decisions, he still helps his children whenever they are in trouble.
Fiddler on the Roof perfectly depicts the values of empathy and compassion that people need to be able to understand those from different backgrounds.
Napoleon Dynamite is a social misfit. He is a nerd and wants to be left alone. As a high school student, he is faced with numerous social dilemmas involving friendship and romance. He also lives with a peculiar family that includes his brother and his grandmother—both of whom have uniquely different interests and personalities.
While this movie isn't directly about empathy, it does touch on the importance of understanding that each person is different and we all need to accept that.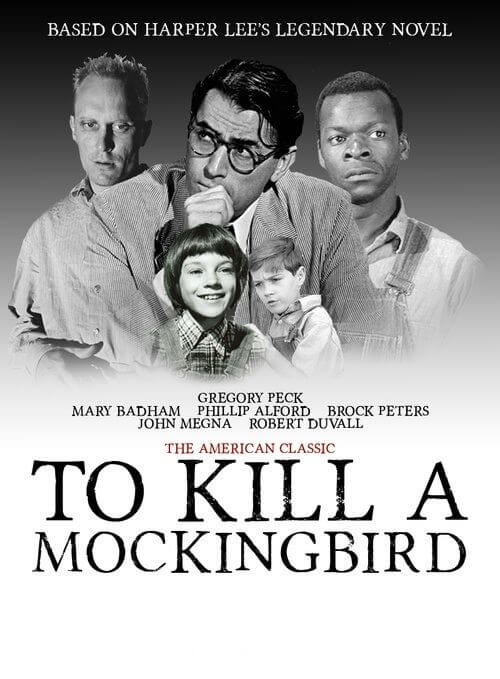 Based on Harper Lee's 1960 award-winning novel of the same name, this movie teaches us about racism and how we shouldn't judge others just because they have different skin color than we do.
To Kill a Mockingbird was a box-office hit, bringing in more than six times its budget. It garnered tons of awards and recognitions, making it a classic of the American film industry.
One of the most famous lines in the film is, "You never really understand a person until you consider things from their perspective." Atticus Finch, one of the story's main characters, knows how to be empathetic and compassionate. He teaches Scout, his daughter, the importance of knowing someone's story first before judging them based on their race and appearance.
We highly suggest this movie, especially to parents who want to teach their kids the value of empathy and compassion. It will open your kids' eyes, even at a very young age, to the ugliness of racism and inequality.
The Lion, the Witch, and the Wardrobe is the first book in C.S. Lewis's The Chronicles of Narnia series. It tells the story of four siblings who accidentally discover the world of Narnia. In this first chapter, their mission is to find the Aslan, the king of Narnia.
Several scenes from the book (and the film adaption) depict what it means to be kind, empathetic, and compassionate. One of the most remarkable moments is when Aslan forgives Edmund, the third sibling, even after he betrays him and helps the White Witch defeat him.
This is a great movie for kids, and you can have a movie marathon with the second and third installments of the Narnia series—Prince Caspian and The Voyage of the Dawn Treader.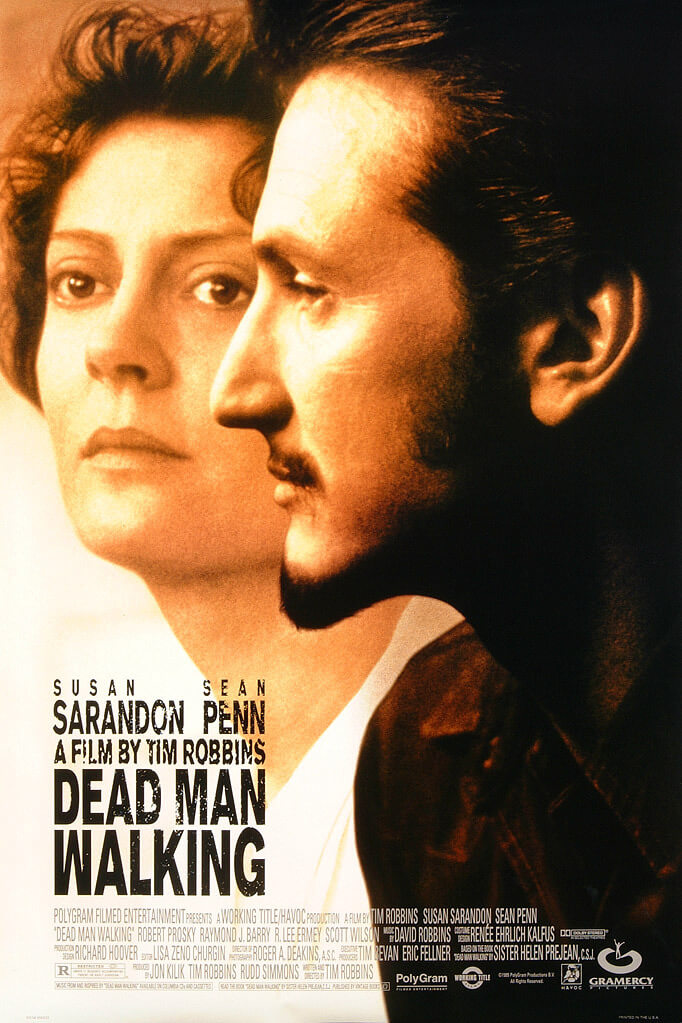 Dead Man Walking portrays the drama between a convicted murderer waiting for his execution and a God-loving sister who is in a quest for people's redemption. Starring Sean Penn as convict Matthew Poncelet and Susan Sarandon as Sister Helen, this film is considered to be a masterpiece.
One great attribute of this film is that it does not force its Christianity on anyone. While Sister Helen believes that all sins can be forgiven if we only take time to admit them and ask for forgiveness, she does not force Poncelet to do so. Her approach is to let Poncelet to come to this understanding on his own.
This film teaches us that empathy is not just an act we do for others—it's not just about caring for them and understanding their nature. It is also about forgiving ourselves and accepting the consequences of our own actions. We need to learn how to be empathetic with ourselves so we can feel the same towards others.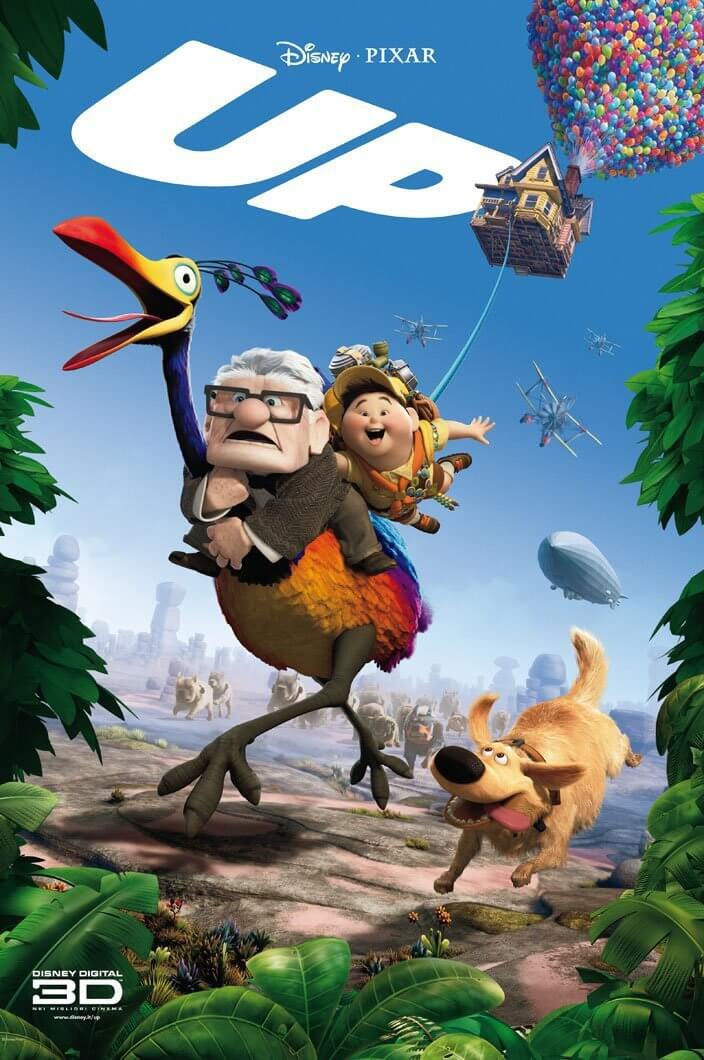 Up is another masterpiece from Pixar that tells the story of an old man and a young boy who, in their search for adventure, develop a connection. The film portrays what it's like to feel the warmth of another person's presence when we feel sad and lonely.
Whenever we empathize with others, we give them a feeling of belonging and security. Empathy allows us to put ourselves in other people's situations and feel exactly as they do.
We recommend Up for those who have kids and elderly folks at home. Elderly people can sometimes be grumpy and not want to be disturbed, but through this film they might be able to open themselves up to others better.
Final Words
We can never truly understand another person unless we feel the same things they are, but it isn't easy to put yourself into someone else's shoes and actually feel what they are feeling.
Empathy is one of the greatest values a person can have. Learning how to feel what another person is feeling can help us become more understanding and compassionate.
If you have time, we hope you will enjoy a movie or two from this list. Through these films, we hope you will be able to improve yourself and learn the art of compassion and empathy.